This is a Sponsored post written by me on behalf of Kmart for SocialSpark. All opinions are 100% mine.
I know none of us really want to think about it, but the holidays are coming faster than we know and it is about time to start purchasing holiday gifts!! We need to make our lists of who we are buying for , what we are getting them and start purchasing.
Have you ever seen a really good sale at a store and thought that those items would be great for someone at Christmas or their birthday, but you either didn't have the money to purchase it right then or it was months before that holiday? What about putting that item on layaway so that when you have the money(maybe a little at a time) you can eventually purchase that item and give it to the one you love?
Kmart makes putting items on layaway so much easier and more affordable than most places out there. How does free layaway sound? Yes, you heard that right!! There are no service fees when you put items on layaway with Kmart! You can choose your plan of how long you want to take to pay. layaway is available year round, you can add items online and more... Just take a look at what Kmart offers compared to other retailers. 
I know there are a few things that we would like to get the kids this year including bikes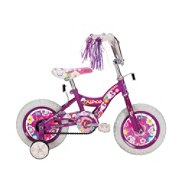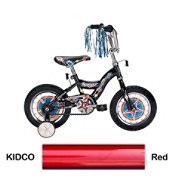 Now that we have sidewalks in our neighborhood, I want to teach the kids how to ride. And if we could pay for them over time, we could have them paid off by Christmas!!
 Kmart's Big Layaway Giveaway is also going on right now from 9/9 until 11/17 where you can get the items in your layaway for free!!! Check out the official rules and who knows, you could be a winner :)